Meet Benton Baker IV, An Exceptional Trial Attorney.
Welcome to the world of Benton Baker IV — a dedicated trial attorney with an arsenal of robust experience. A proud graduate of Western Michigan University The Thomas M. Cooley Law School, Mr. Baker's journey began with an unwavering will to uphold the Constitution — a journey that has led him from the Lieutenant's rank in the U.S. Army to a notable law career.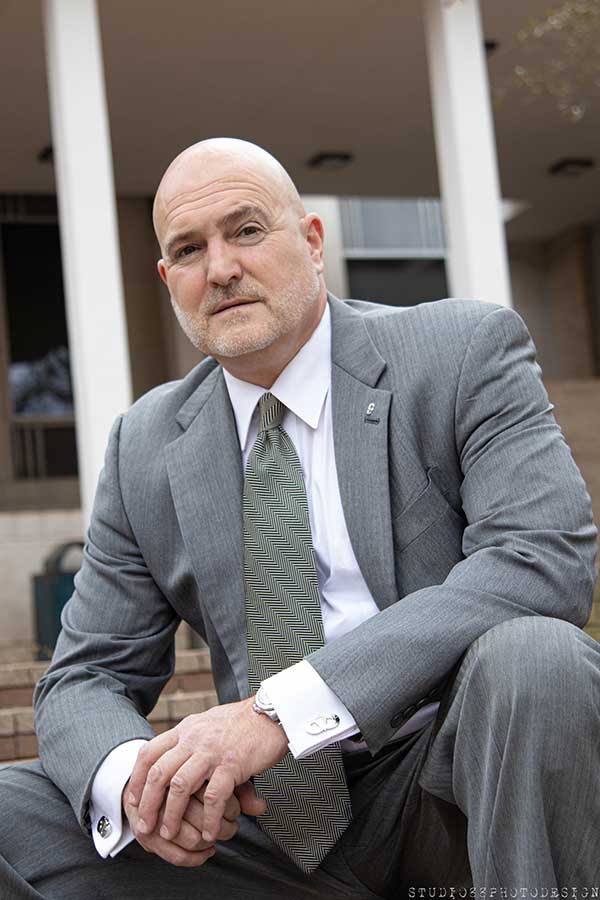 Commitment To Knowledge and Service Beyond the Courtroom
Benton Baker IV is not just an attorney at criminal law; he is an advocate, stepping into any venue, any time, to defend his clients. In his practice, Mr. Baker attaches particular importance to juvenile cases, addressing the rise in criminal accusations against children and the unique protections offered by the Texas Family Code.
With thousands of pre-trial and trial cases under his belt, Mr. Baker's vast experience expands to both criminal defense and civil and domestic cases across Southeast Texas.
An Industry Leader in Pioneering Legal Education & Influence
Throughout his career, Benton Baker IV, criminal law attorney, has made continued legal education a priority. Regularly attending state-approved Continuing Legal Education courses across the United States and training with masters like Gerry Spence at the Trial Lawyer's College, he keeps his knowledge sharp and current, ensuring his clients are well represented.
Mr. Baker is a respected figure in the legal community with affiliations and leadership roles in various organizations, such as:
Admitted to practice in Federal Court – Southern District of Texas (2000)
Member of the Montgomery County Bar Association
Member of the National Association of Criminal Defense Lawyers
Member of the Texas Criminal Defense Lawyers Association
Member National Rifle Association
President of the Montgomery County Criminal Defense Bar Association (2006-2007)
Vice President, Montgomery County Criminal Defense Bar Association (2005)
Treasurer, Montgomery County Criminal Defense Bar Association (2003-2005)
Presiding Officer, Montgomery County Bail Bond Board (2003 – 2010)
2005 Graduate of the Trial Lawyers College Debois, Wyoming
Speak To Benton Baker Today For Legal Advice About Your Defense
Reach us at our office or call us at (936) 494-2444. Join the ranks of clients who have placed their sacred trust in the hands of Benton Baker IV — because the practice of criminal law here is more than just a profession; it is a commitment to justice in its truest form.
Please note that while Mr. Baker strives to provide accurate and up-to-date information, the content on this website does not constitute legal advice and should not be used to determine legal actions. Please consult with Mr. Baker or another legal professional regarding your specific situation. Please consider all web and email communications as non-confidential due to the potential risks of cyber threats. Furthermore, viewing this site or communicating with Mr. Baker does not imply an attorney-client relationship; such a relationship is only confirmed upon signing a formal agreement. Please take note of the links to third-party sites within our site; these are informational only and not endorsed by Mr. Baker. All information provided should be understood as "AS IS" with no guarantees given.